The Ukraine Invasion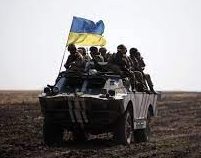 On February 24th, 2022 Russia invaded Ukraine (2). This means that the invasion has gone on for over a year now. Here are some facts about what has happened so far.
335 companies withdrew from Russia (1).

Over 18 million people have emigrated from Ukraine (1).

The U.S. has transported over 48,000 helmets to Ukraine (1).

Almost 9 million Ukrainians are living without power (2).

Over 7,000 Ukrainian civilians have been killed so far (2).

More than 15,000 Russians have been arrested for anti-war protests (2).

Around 17.7 million people need humanitarian aid (3).

 Over 1,300 children have been killed or injured since the start of the invasion (3).
If you are able to, please volunteer or donate to https://www.sunflowerofpeace.com/ or any other organization to help the people of Ukraine.
(1) https://www.statista.com/topics/9087/russia-ukraine-war-2022/#topicOverview 
(2) https://www.globalcitizen.org/en/content/ukraine-russia-war-conflict-anniversary-facts/ 
(3) https://www.worldvision.org/disaster-relief-news-stories/ukraine-crisis-facts-faqs-and-how-to-help