2022 MTV Video Music Awards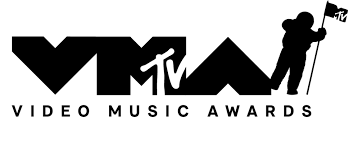 The 2022 VMAs was held on Sunday, August 28 at the Prudential Center in Newmark, New Jersey. Since 1984, the VMAs honor not only artists musical talent, but also what they bring to their music videos. During the ceremony, many significant events took place, such as the iconic Jack Harlow and Fergie collaboration and Taylor Swift announcing her new album, Midnight. Many incredible artists won this year, here are some notable winners:
Video of the Year: Taylor Swift – "All Too Well" (10 Minute Version) (Taylor's Version)
Artist of the Tear: Bad Bunny
Song of the Year: Billie Eilish -"Happier Than Ever"
Best New Artist: Dove Cameron
Best Collaboration: Lil Nas X, Jack Harlow -"INDUSTRY BABY"
Best Pop: Harry Styles – "As It Was"
Best Hip: Hop Nicki Minaj ft. Lil Baby – "Do We Have A Problem?"
Best Rock: Red Hot Chili Peppers – "Black Summer"
Best Latin: Anitta – "Envolver"
Best Longform Video: Taylor Swift – "All Too Well" (10 Minute Version) (Taylor's Version)
With all that said, the VMAs are not only about the music, but also the incredible, but also nostalgic fashion. Conan Gray showed up in a white Harris Reed moment, resembling his 2022 Met Gala look. Taylor Swift wore a stunning silver jeweled dress, like what she wore in not only her "Look What You Made Me Do" music video, but also to the 2009 VMAs. Another notable look was Dylan O'Brien's floral suit with a gold chain and sunglasses.
People also watch the VMAs for the noteable performances. Nicki Minaj performed a medley of all her hit songs in an iconic pink, sparkly barbie-esque outfit. Black Pink made their American award show debut with their hit song, "Pink Venom". Jack Harlow surprised his fans with Fergie, as they performed his viral hit, "First Class", which samples Fergie's, "Glamorous".