Which of The Past 5 SCWest Shows Are You Most Like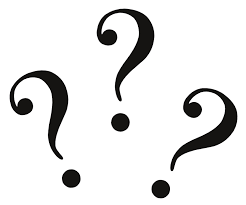 Which of the last 5 SCWest players shows are you most like! Keep track of how many of each letter you pick!
What do you like to do after school?
Gossip with my friends

Go explore

Read a good book

Take a walk through the woods

Work
What are you eating for lunch?
Just snacking on some cookies

A honey ham sandwich

A pb&j sandwich

A bug

A whole feast
What is your favorite of these colors?
Pink

Purple

Dark blue

Green

Royal blue
What are you wearing?
A vintage outfit

Something practical 

The same thing every day

Something that no one else wears

My work uniform
What is your dream job?
Hair stylist

Author

Teacher

Can I just be royal?

Whatever makes me the most money
Where are you vacationing?
Louisiana

London

My imagination is enough

Greece

I'm too busy to take a vacation
What is your favorite music style?
80's

Classical

Pop

Renaissance 

What everyone else wants to listen to
What does your dream house look like?
A house that attaches to my business

A big fancy house

A small house works just fine for me

A whimsical cottage

I'd probably just live at my work
What do you hate most?
Mosquitoes 

My siblings

Mean teachers 

People who can't do their job

Not having enough time
What is your favorite class?
Fashion Design

English 101

Statistics

Theater

Business Apps.
Now count up what you got!
A – Steel Magnolias
Follow six girls as they deal with life's problems in a salon in Louisiana in the 80's. You are fun to be around and have a bright personality.
B – Little Women
Four sisters grow up and learn how to be strong little women. You have been described as an old soul with lots of determination.
C – Matilda
A young girl who ends up in a terrible school with a terrible principle, luckily she has a few tricks up her sleeve. You are very academically inclined and seek justice.
D – A Midsummer Night's Dream
A mischievous fairy tricks four lovers into loving the wrong people while others prepare for a play. You are whimsical and don't care what others think of you.
E – A Servant of Two Masters
A servant tries to make money by working for two people at once and hilarities ensue. You are a very hard worker and have big plans for the future.
Do you agree? Comment down below on phones and to the side!