What's Hot, What's Not – Fanny Packs
I don't know about you guys, but I am not a fan of big purses or larger bags, unless I'm headed overnight of course! On this week's issue of what's hot and what's not I will be sharing my tips and tricks on staying organized and fashionable. 
Like I said earlier, big bags are great for things like traveling and sleepovers, but if I'm out and about I don't want a large bag on my arm weighing me down like an anchor. Plus everytime I accessorize with a larger purse everything gets lost inside, and there's more attention on the purse than me. Not cool. One more thing, and this may be a personal issue but I find myself digging in frustration for things like: my keys, phone, and literally anything else I would need in that moment because it has been sucked into the black hole. Getting to the point, if there's one bag I could put in everyone's closet it would be, a cross body fanny pack.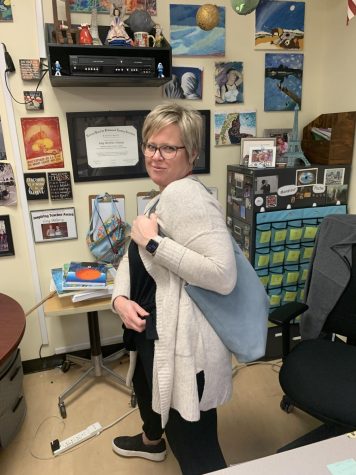 I know what you're thinking: fanny packs are for old people, but you couldn't be more wrong. A cross body fanny pulls your entire look together while adding an upscale vibe to your volume. The fanny is the perfect size and can fit everything you need. Things like your phone, cash, makeup, cologne,keys, and all other essentials will fit nice and neat in your little pack, but that's not even the best part! Because you're literally wearing your bag, you never have to worry about losing it, or getting anything stolen from you. Ditch digging through a massive mess for that one coupon, or mascara, and go get yourself a cross body fanny! <3
View Comments (6)
Donate to SCW Smoke Signal
Your donation will support the student journalists of St. Charles West High School. Your contribution will allow us to purchase equipment and cover our annual website hosting costs. Thank you for your donation!