What's Hot, What's Not – Colored Mascara
If someone were to randomly approach me and ask "what's your secret," the first thing that comes to mind is colorful mascara. On this week's segment of What's Hot, What's Not I will be sharing some of my tips and tricks on how to enhance your natural beauty, a big component being colorful mascara.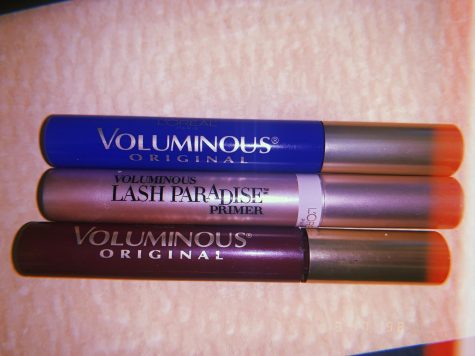 I feel an essential product in everyone's makeup bag is mascara. It not only darkens lashes, but can lengthen and volumize for brighter- bigger looking eyes. Colorful mascara does just that and so much more. Almost everyday you will catch me with a blue mascara on, but what colorful mascara should you invest in? 
Blue- Blue mascara has the ability to brighten the whites of your eyes making you look more awake and alert (which I need in the morning). Blue mascara works best with hazel, baby blue green eyes, but that being said it pairs nicely with any eye color. 
Green- If you have brown eyes, green mascara will contrast and make the color appear brighter. If you have hazel, blue or green eyes, green mascara will bring out depth and vibrance. While green mascara is flattering on all eye colors, it's a particularly lovely choice for complementing brown or hazel eyes.
Purple- This deep shade will give a subtle contrast of light and dark and add definition to your lashes. Purple mascara pairs best with brown eyes, but will do anyone justice. 
Burgundy- Burgundy mascara adds an updated look to any eye color. While it works to complement and enhance green eyes, it's not the only eye color that looks great wearing it. Burgundy can set off blue eyes and bring out more color from close to far view. It also adds more visual interest than just a plain black mascara. 
If you're worried color won't show up on your lashes, you can always add a white eyelash primer! A primer adds bulk to your lashes without weighing them down, and in my opinion when primer is applied, lashes become longer. A white primer also helps enhance colorful mascara, because it is giving the color a clear base. 
This is something extra to try, but another makeup hack is putting white eyeliner in your water line. This will brighten up the face making your eyes look bigger and more awake. 
All of these products can be found at Target, or any big brand makeup store. Colorful mascara is a great way to enhance your natural beauty even more than a regular mascara. I hope you guys will give colorful mascara a try!!!!!!
Leave a Comment
Donate to SCW Smoke Signal
Your donation will support the student journalists of St. Charles West High School. Your contribution will allow us to purchase equipment and cover our annual website hosting costs. Thank you for your donation!