What's Hot, What's Not – The Grammys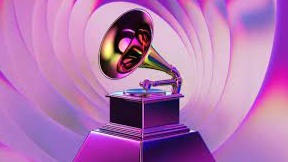 Every time a red carpet event takes place, you will find me nose deep in my phone rating the red carpet outfits. As many of you know this past Sunday the 64th Annual Grammy awards took place and there were many celebrities dressed to impress on the carpet. Did all of them impress though? Today I will be rating some of our favorite celebrities' looks on the carpet and telling you What's Hot and What's Not.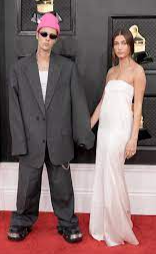 Justin and Hailey Bieber: Did the two of them look hot- yes. Where there fits hot- no. As a couple with a combined net worth of $300 Million dollars I think we can do better than a fitted sheet and some Balenciaga crocs. Justin's outfit is given to Kanye West and Lil Pump in the I love It music video, and Meg from Family Guy. Although the both of them look good together, and I like the vibe of these outfits this is NOT HOT.
 Julia Fox: I'm trying not to be biased because I am fangirling over Ms. Fox at the moment but I don't think this is hot. Her makeup slayed, and the neck detail on her dress is amazing and unlike anything I've seen before, but the hairy hand bag is enough for me to deem this NOT HOT.
Doja Cat: HOT! Little scandalous, but modest enough for the Grammys- that being said I better not see anyone dressing like this at school. The color goes beautiful with her skin tone, the diamond necklace is to die for, and the hair pulls the whole outfit together. This is hot.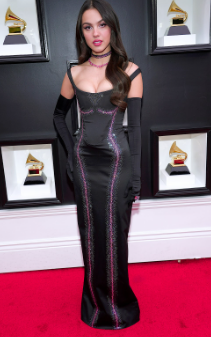 Oliva Rodrigo: hot, with no capital H. It's simple, looks amazing and you can never go wrong with a little black dress- in my opinion. The pink sparkly silhouette is what puts this one on the hotty list, and the black silky gloves bring the whole outfit together. Speaking of silky gloves, I think it's necessary we bring these back. 
Thank you for tuning into this weeks issue of what's hot what's not, stay hot my friends.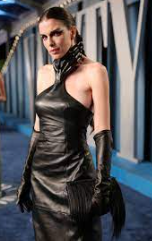 Leave a Comment
Donate to SCW Smoke Signal
Your donation will support the student journalists of St. Charles West High School. Your contribution will allow us to purchase equipment and cover our annual website hosting costs. Thank you for your donation!