Kanye Reviews – Yeezus, the Life of Pablo, Ye, Jesus is King, Kids See Ghosts, Donda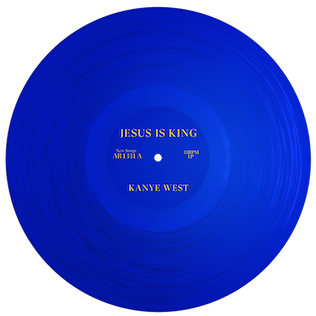 What is by many thought to be one of the most experimental albums ever, was Kanye's 2013 album Yeezus. Starting the whole album with a static-like sound, with the pitch rising and falling somewhat describes the entire album. The song Black Skinhead literally uses breathing as part of the beat.  When Yeezus ran through my ears for the first time, there were experimental sounds, but did not seem super different from other albums. 
But giving it a second run through, it is obvious how Kanye tried so many different things with this album. However, the creativity, while great in some areas, doesn't quite work out in others. That's why the original thoughts on this album will stay the same: it's pretty good, but nothing super special. Certainly up there for the most creative album, though, so credit to West for trying.
Rating: 6.5/10
In this album, Kanye seems to stick with his theme of creativity, as many new or unfamiliar sounds or lyrics appear throughout Ye's eighth studio album The Life of Pablo. It shows him trying once again to not go insane, as he talks about how all he wants is just a few seconds of free time, away from the lights, the paparazzi, everybody. This is actually very understandable, as several celebrities publicly say they want peace, with some of their reactions being funny or downright crazy. Songs like Freestyle 4 and I Love Kanye have some of the strangest sounds, and these two songs, while not especially good by any means, show that Ye is losing it, he's crazy, and he doesn't know where to go.
 However, he seems to find reconciliation with God, as the intro track Ultralight Beam and songs like Low Lights have people's testimonies being important parts of the song. While this album has told the best story so far, most songs just aren't amazing. His best song on the album, No More Parties in LA, highlights his struggles with the press focused on him 24/7, and also features an amazing verse from Kendrick Lamar. A great album for sure, but it's super low songs are what holds it back from being amazing. 
Rating: 8.5/10
Kanye's now self-titled album as he tried to change his name to simply Ye. It is another "Will he, won't he go insane" album. Kanye declared this album to be "the real him" as he made Ye without taking his bipolar medication. The only good thing about this album is his instrumentals. I don't think Kanye has, nor will he, miss with his beats and background music. Everything else is bad, however. The lyrics hold little to no value, where for most of the first song, Kanye is simply telling the listener he thought about killing himself. It feels likethis album is just a rant over instrumentals. It's not good, and no songs hold any replay value whatsoever. Overall, really bad. His worst album.
Rating: 2/10
His second collaboration album, this time with Kid Cudi, is released just one week after Ye, the shortest span between two Kanye albums. This album has been described as a life-saving project, With songs like Reborn, whose hook tells us to "Keep moving forward", is thought to be a song that kept so many people struggling with their demons from taking over. The self-titled track is also outstanding. This project is amazing, it's free therapy. Kanye does his job, filling his role perfectly. He is the relative voice, saying he's been nothing but hated the past few months, and he's hurting. Kid Cudi is the encouraging sound, telling you everything's gonna be fine, just stick with it, "keep moving forward", you can push through. This album, while short, can do so much for so many people. Loved this project, one of Kanye's best.
Rating: 9.5/10
As referenced in The Life of Pablo, Kanye referenced God as an outlet for his now-revealed pain, and in 2019, he released a full-on gospel album. Most people have this album as the lowest on Kanye's discography, but it was better than Ye. However, the album is forgettable. The best part is the choir he uses, The Sunday Service Choir. Their vocals on Selah is an amazing vocal addition. This is simply a gospel album, and I don't think Kanye was trying to make a 10/10 with this one, just give people a 27-minute long church service. Like I said, not his worst work, but far from his best
Rating: 4.5/10
The finale! Kanye's most recent album, which is dedicated to his late mother, is thought by some to be his best, some to be his worst, and by most when it first released, "mid". I could spend a paragraph on nearly every song, but a quick rundown: Off the Grid, Come to Life, and Life of the Party are the three best songs. Tell the Vision is the worst song, and honestly this is an amazing album. 
However, it feels a lot like My Beautiful Dark Twisted Fantasy, as Come to Life is the only song that's amazing but has no feature verses. Even then, Tyler, the Creator helped produce it. Every song had a big name, from Jay-Z, to Young Thug, to Playboi Carti. Once again, the features overtake the album, which holds back Kanye's greatness. If every song was Come to Life, or at least like it with way less features and quite a bit shorter (more than an hour and a half long, while the deluxe is more than two hours long), this may be a 10/10. Like I said, still very good, could definitely be better.
Rating: 8/10
FINAL RANKING
12. Ye
11. Jesus is King
10. 808s and Heartbreaks
9. Watch the Throne
8. Yeezue
7. My Beautiful Dark Twisted Fantasy
6. Donda
5. College Dropout
4. The Life of Pablo
3. Graduation
2. Kids see Ghosts
1 Late Registration
Leave a Comment
Donate to SCW Smoke Signal
Your donation will support the student journalists of St. Charles West High School. Your contribution will allow us to purchase equipment and cover our annual website hosting costs. Thank you for your donation!
About the Writer
Ian Nixon, editor
Ian Nixon is a sophomore and current staffer for the St. Charles West newspaper.  In his free time, he plays football and basketball for St. Charles West...